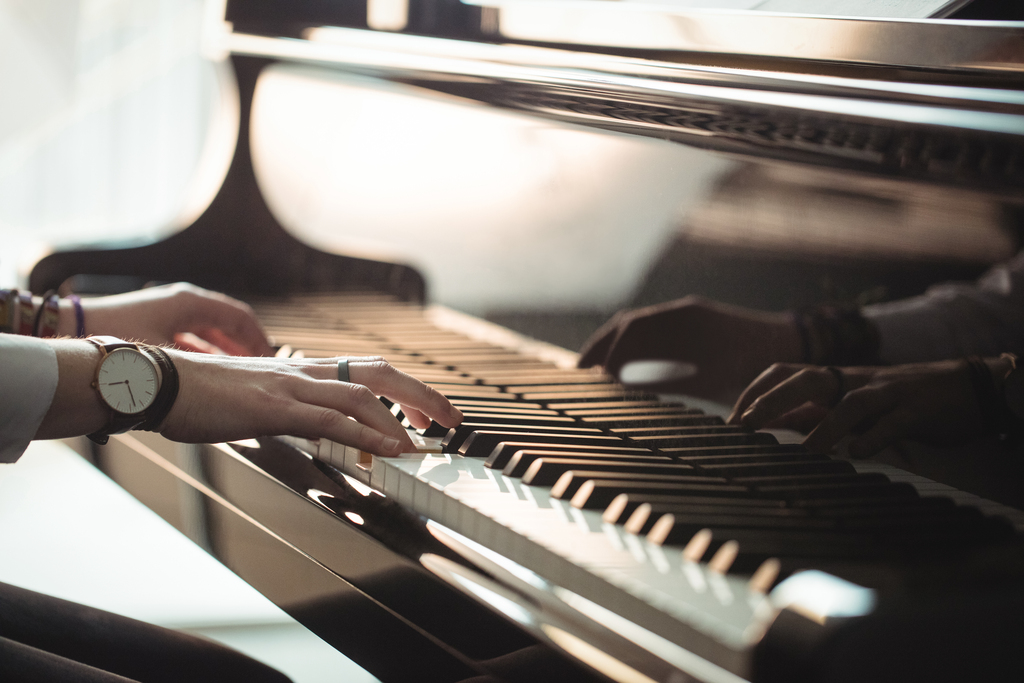 Whether you are signing up for piano lessons for your child or yourself, we often get a lot of questions about what a lesson entails. How are they structured, what do you need to know beforehand, and what can you expect from them?
It can feel a little intimidating the first time you enter a piano lesson, but the goal is always to make learning an enjoyable process as well, especially during those initial classes that will inevitably set the stage for you or your child's future development. So in order to benefit the most out of that very first piano lesson, here's what to expect:
Before Starting
Before you meet with a teacher, a trained assessor will visit your home to get a sense of your skill level, learning style, interests, and goals. Are you picking up piano to learn a few Coldplay songs? Do you hope to write? Are you looking for a fun activity for your child? Does your high school student hope to be a professional pianist? Our trained assessor will evaluate your wants and needs and hand-pick the teacher that is most suited.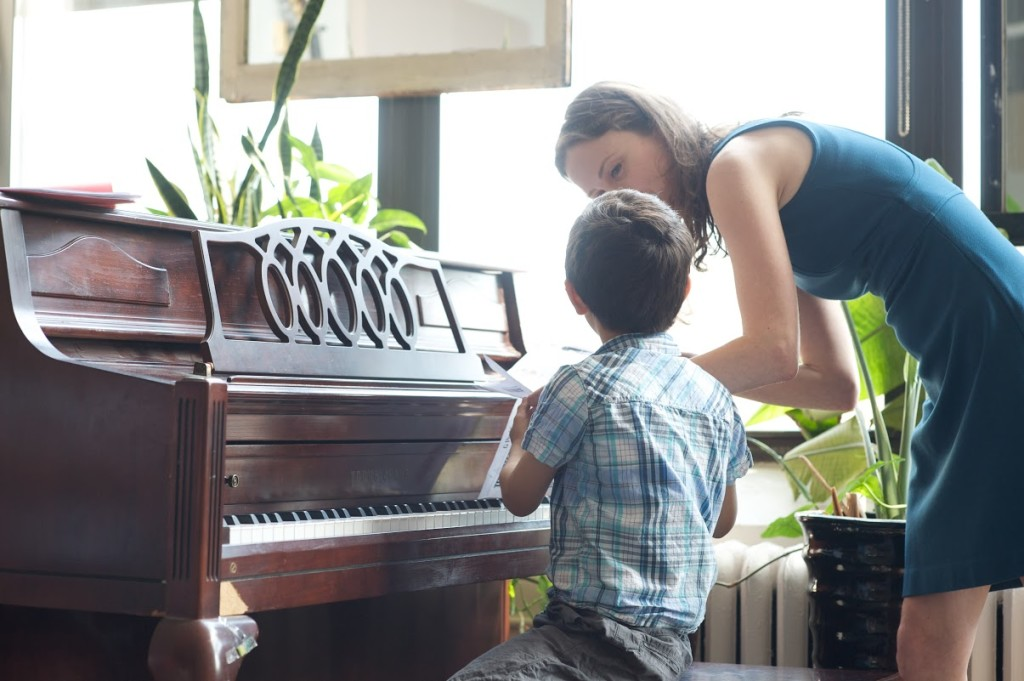 Introduction and Getting to Know Each Other
Since the first piano lesson sets the stage and impression for the student, it is important for both student and teacher to build a rapport by getting to know each other. This is carried out by some general introductions to break the ice and allow the student to feel more comfortable with the teacher. You're going to be on a path of learning and growth together, so it's important that you have a good rapport.
Assessment of Skills
Once both teacher and student have spent a few moments with introductions, the teacher will need to assess the current skills of the student. Some students may begin without any initial experience or knowledge, which is completely normal. Other students may come with a bit of training, either from school, another music teacher, or they could be self-taught. If the student is a beginner, the teacher will begin by showing the basic techniques regarding the positioning of hands, fingers and even posture when playing. If the student is more experienced with the instrument, the teacher will begin more advanced lessons.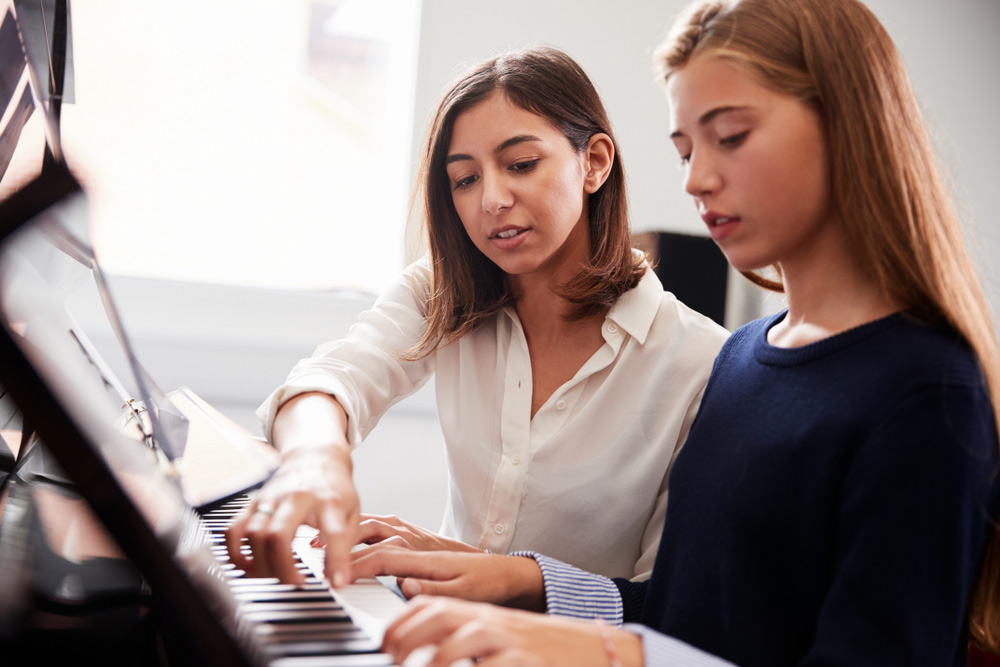 Basic Sequential Exercises
Once the positioning has been explained, most teachers delve into beginner techniques. Whether you hope to learn the Beatles or Bach, or write compositions of your own, every student starts in the same place. Students will be introduced to the patterns and keys of the keyboard, as well as the middle C.
Crotchet & Minim Note
Following that, basic rhythms and simple songs may be taught that allows the student to practice getting used to the positioning of fingers and coordination of keys. The initial rhythms or simple melodies usually consist of both the crotchet and minim note during the initial lesson.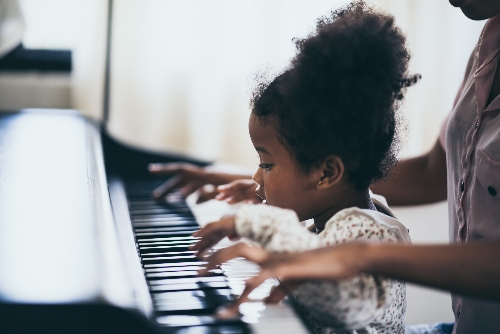 Finger Numbers
Finally, as you begin to correlate keys and notes, finger numbers are an important method that is taught during this lesson, as it will set a foundation for playing the piano that will allow the student to advance in their method during the course of learning.
This may seem like a lot to absorb and learn in the initial first piano lesson, but they are each simple exercises and techniques when broken down. Each step is aimed at gradually introducing the student to the magic of the piano, while setting the proper foundations right from the get-go that will encourage them to push themselves in learning one of the greatest, timeless instruments.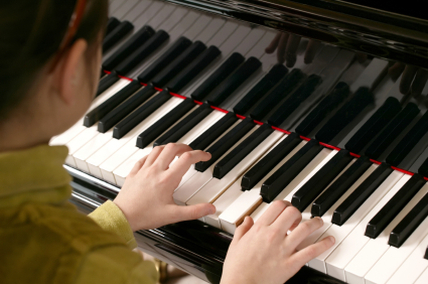 No matter your age, experience level, style preferences or goals, piano lessons from the talented teachers at Heavenly Star Music are the right fit. Get in touch today to schedule your free assessment.